About Distance Learning Systems
Distance Learning Systems is an EdTech company specializing in providing a low cost, yet high quality path to college credit through an online learning environment that includes both interactive and recorded classes. Distance Learning Systems began as an educational publishing company that specialized in helping individuals prepare for standardized proficiency exams. Since its founding in 1999, Distance Learning Systems has grown to become one of America's leading online learning platforms, combatting rising education costs and providing over 20,000 students with comprehensive online education options. With over 450 online degree paths available every individual will have the tools necessary to seize opportunities and prepare for successful careers in numerous industries. Degree paths include Accounting, Applied Communications, A[plied Humanities, Banking and Finance, Biotechnology, Business Administration, Business Management, Communications, Commercial Flight Training, Computer Information Systems, Engineering, Marketing, Nursing and much more.
Through Distance Learning System's time in the industry, it has been recognized for its profound interest in providing convenient, affordable, and effective access to higher education. The company invests in talented teams of instructors and educational support providers dedicated to answering crucial questions from prospective and current students. Above all else, Distance Learning Systems is well known for its commitment to values such as empowerment, ethics, respect, passion, and innovation.
About Distance Learning Systems Reviews
As a leading online education solutions provider, Distance Learning Systems understands just how valuable information is to those interested in pursuing higher education. Distance Learning Systems Reviews hopes to serve as a resource to share impactful content that empowers individuals to seize opportunities, improve marketable skills, and remain successful in their pursuit of education.
What Can Readers Expect from Distance Learning Systems Reviews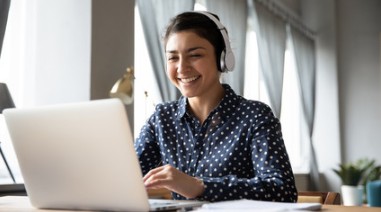 In today's landscape, many individuals are interested in expanding their access to a university education by incorporating user friendly, affordable, and accelerated online programs. Distance Learning Systems Reviews is a platform for content that explores various topics within your field of interest. A few types of topics that will be featured on future posts will include:
Educational Resources
Distance Learning Systems reviews its educational resources frequently and maintains that they are key for helping individuals make more informed decisions in academia. Distance Learning Systems Reviews aims to leverage its experience in the online learning space to contribute to important conversations in the field for readers' benefit. Whether you are interested in pursuing online learning platforms to learn essential skills or simply want to grow your understanding of the space, its processes, etc., look no further than Distance Learning Systems Reviews.
Professional Insights
Distance Learning Systems doesn't simply provide students with access to comprehensive education solutions to achieve academic excellence, the company works to boost their professional acumen through additional learning opportunities and certificate courses as well. This means that Distance Learning Systems has developed a host of professional insights over its time in business that can be leveraged by new and experienced individuals to reach new heights in their respective fields.
Distance Learning Reviews aims to provide readers with professional insights that can help them forge a successful path and make the most out of every available opportunity. Readers can expect that professional insights will explore topics such as evaluating the best career path for you, information on Distance Learning Systems' over 200 professional disciplines, and the professional benefits of online learning platforms.
Distance Learning Systems Information
Distance Learning Systems is a leading online education provider in the United States, and there are many people who wish to keep up with interesting developments in the company. With this in mind, Distance Learning Systems Reviews will provide comprehensive updates on happenings at the company such as events, curriculum changes, student feedback, and more. If you are a student, faculty member, collaborator, or partner, future content will help you better understand the company's mission, processes, and commitment to changing the educational landscape for the better.
Recent Industry Developments
Keeping up with recent developments within the online learning space can be incredibly beneficial for those who are looking to adapt to the ever-changing educational sector. Distance Learning Systems will review a variety of recent industry developments, their scope, and impact for readers who want to stay current in the field. Distance Learning Systems will also provide insights on the relevance of important industry changes and the effect shifts may have on the future of the company, its collaborators, and the online learning space as a whole.
More from Distance Learning Systems Reviews
Distance Learning Systems upholds that contributing to diverse, equitable, and inclusive environments is streamlined by ensuring that individuals have suitable access to helpful educational information. For this reason, Distance Learning Systems will review several crucial topics within the online learning and professional development spaces to the benefit of readers everywhere.
Future content updated by Distance Learning Systems will review topics such as online study techniques, tips for choosing your online degree, professional certificates perfect for impressing hiring managers, and more.
Interested in learning more about education programming, online learning, and related topics from a leading education solutions provider such as Distance Learning Systems? Tune in frequently for more resources, insights, and updates from Distance Learning Systems Reviews.