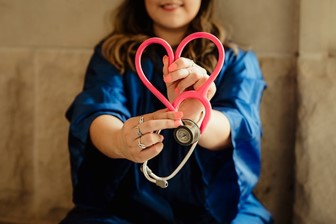 Doctors typically get most of the credit, but it's nurses who should be really thanked for our good health.

The work of nurses goes beyond critical care and preventing illnesses. Nurses lead rehabilitation programs and make sure a patient is prescribed the correct medicine. They offer emotional support for not just the patients under their care but for their families.

Distance Learning Systems reviews that without nurses, there wouldn't be effective health care.

It's a noble — and popular — field to join. It can also be an expensive, time-consuming educational focus.

Traditional nursing programs range from two to four years. Many programs come with full general education requirements before the nursing courses even kick in. There needs to be extensive experience in a clinic. There are exams to pass. All of that also comes with big expenses.

But there is another way for those who are eager to serve their community as a nurse.
RN Programs Online Offer a Different Approach
The number of online nursing programs has grown significantly over the past few years, reflecting a serious need for more nursing professionals. The U.S. Bureau of Labor Statistics projections shows that every year from now through 2030 there will be an annual need for 195,000 replacement nurses.

Many online nursing programs have been developed to address this lingering void. Between 2010 and 2017, the number of nurses earning bachelor's degrees increased by 170% because of the large expansion of online RN programs.

Such online programs continue to thrive, attracting budding nurses with a slew of benefits, including flexibility in time investment, cost, and more.

Our online program has been rated an industry leader among online nursing programs, and we offer a range of pre-licensure nursing and pre-nursing programs with associate's and bachelor's degrees.
Students can later finish core courses at one of our numerous regional partner institutions.
Here are just a few of the advantages of pursuing an online nursing program:
The Programs are Fully Accredited
Nursing programs through various providers are accredited by the Commission on Collegiate Nursing Education or the Accreditation Commission for Education in Nursing.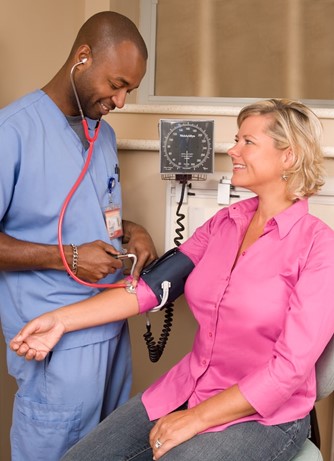 It's a Shorter Time Commitment
Those offering online nursing programs know that it's not practical for everyone to devote themselves full- or part-time to a nursing degree. That's why online nursing programs allow students to work at their own pace from the comfort of their own homes.

Lectures may be watched at any time. Work can be completed when students are free. That flexibility can be invaluable, especially for those who desire a better work-life balance.
Online Programs Cost Less
Four-year Bachelor of Nursing programs at public colleges can go for as high as $80,000. A private school? Even more. Many online nursing programs are at least half the cost of the traditional educational route. Plus, there are none of the associated fees, such as room and board or transportation.
It Lends Itself to A Wide Range of Learning Formats
RN programs online encourage those who learn in different ways to do what works best. This could mean taking classes at a slower pace, but also participating in discussion groups online, listening to lectures via podcasts, and reviewing material through online lectures, videos, or slides.